The second article in the "Living through the Crisis" series of reflections from Father Federico Lombardi. The emergency situation we are experiencing, and the strain of living without the Eucharist, leads us to rediscover "Spiritual Communion". ... Read it here:
https://www.vaticannews.va/en/vatican-city/news/2020-04/spiritual-communion.html
Another way to keep in touch ... 
Join the Private Facebook group: Sacred Heart RC Parish, North Walsham
---
13th May
Bishop Alan would like us to know how the Bishops of England and Wales are working for the reopening of our churches. They have prepared the following statement:
The Bishops' Statement on "Our Plan to Rebuild – the UK Government's COVID-19 recovery strategy"
The timing and the manner of the opening of churches touches profound sensitivities and spiritual needs. The Government's document and statements fail to recognise this.
The Government's position, established today, includes these steps aimed at opening churches as soon as possible: the establishment of a task force for places of worship, to work closely with 'stakeholders' in ensuring that premises are COVID-19 secure; and heeding the experience of other countries in which churches are already open for worship.
In dialogue with the Government, the Catholic Church will continue its engagement in this process and has already submitted a detailed plan, in full accordance with public health guidelines, for churches to be opened for private prayer. The Church is ready to play its full part in the task force, understanding that this includes the possible earlier use of churches for private prayer, as a first safe step towards their use for public worship.
A link can be found here:     https://www.cbcew.org.uk/catholic-bishops-respond-to-governments-lockdown-easing-plans/

... is a new ecumenical project to help churches and Christian groups across Norfolk respond to the developing Covid-19 crisis. For more information see:
https://www.networknorwich.co.uk/Articles/573541/Network_Norwich_and_Norfolk/Partners/faithhopelovenorfolk/Norfolk_foodbanks_find_ways_to_carry_on.aspx

... and for the latest news from the Norfolk and Norwich Christian community, see https://www.networknorwich.co.uk/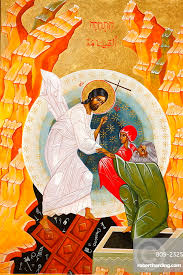 While our churches are closed, it's possible to follow Mass, and other devotions, via a number of websites.
This link has "Church at Home" resources, with Sunday liturgies and daily prayer for families, as well as streaming links: https://www.celebrateconference.org/liturgy
https://www.churchservices.tv
https://www.youtube.com/user/EWTN
Midday Mass is live-streamed from Walsingham each day:
http://www.walsingham.org.uk/live-stream

If you have any other helpful links that you'd like to share, email me at bolger@waitrose.com
---
The Parish of the Sacred Heart comprises three churches:
Sacred Heart, North Walsham, NR28 9JP
St Helen, Hoveton, NR12 8QJ
St John of the Cross, Aylsham, NR11 6HG
of which further details may be found under "Our 3 Churches".
Usual Sunday Mass times are:
St Helen, Hoveton                       5.30 p.m.  Saturday evening
St John, Aylsham                         9.00 a.m.  Sunday
Sacred Heart, Nth Walsham    11.00 a.m.  Sunday
Usual Holiday of Obligation Mass Times are:
St John, Aylsham                         9.00 a.m.
Sacred Heart, Nth Walsham    10.30 a.m.
St Helen, Hoveton                       6.00 p.m.
Please see "Mass Times" for this week